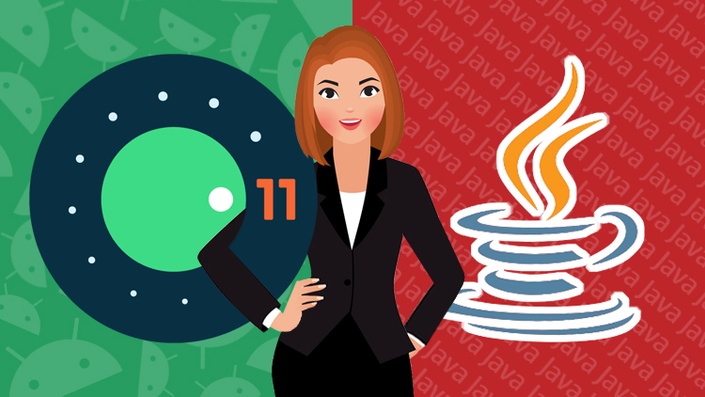 The Comprehensive Android App Development Course with Java - 2020
Everything you need to know about Android and Java Development
They laughed when he started to program, but when he showed them the app live on play store...
Have you ever wanted to develop your own android apps and make money from them? Or maybe you want to get employed as a Professional Android Developer and earn thousands of dollars monthly?

Becoming an Android Developer is one of the highly respected jobs in the world. Once you have your app live on the google play, there is no limit to how much money you can make from your apps. Android Users are estimated to be around 2.3 billions around the world. Imagine your app attracts 5 or 10 millions of users! You can become a celebrity overnight or maybe a billionaire!. Trust me, the sense of pride you get when you show your app to your friends or family is priceless.
Ok. Let's say, you've now decided to to become an Android Developer. What are you going to do next? Are you going to read about it online? Or maybe watching some youtube videos? I don't think those are reliable sources for you. You want a new and well-planned blueprint that will teach you everything from scratch. You want an Amazing course that is beginner friendly too. There are some other obstacles you have to overcome. One of them is Java. Knowing about Java is a must if you want to become a pro Android Developer. You also need to know about Android frameworks, best practices, Algorithms, How to think like a programmer, How to monetize your app, Database, Server based apps and list goes on and on.
You're very lucky. Did you know that?
Now you're one step away from a new and amazing course that is designed only for you. This is the solution to your Android App Development Dilemma.
In this course, You'll learn about:
Java

Android Frameworks

How to think like a programmer

How to monetize your app

Database

Server based apps

Location Based Apps, etc.

Instagram Clone

Uber Clone

Whats App Clone
You'll also build some of the famous apps out there. Such as Instagram Clone, Uber Clone, What's App Clone, Twitter Clone, Lyrics Finder App and so on.
Click on the Buy button NOW and Join me in the course.
You'll learn to code like the pros - not just copy and paste

You'll learn the latest Android APIs and services - we don't teach old junk

You'll build apps - a lot of them

You don't need experience

Your apps will match with the real world

You'll get lifetime support
Don't wait and join us now by clicking the BUY NOW button!
Your Instructor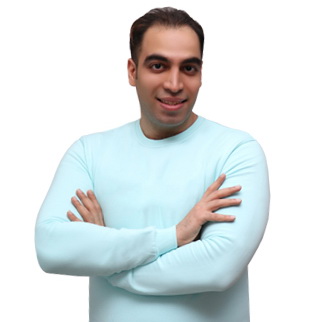 Bestselling Instructor, 9 Courses, Serving over 60,000 Students, Senior Developer
I'm Morteza Kordi, Software Developer and Digital Marketing Specialist.
I'm passionate about technology and marketing. I always wanted to share my knowledge with the world and Udemy gave me this opportunity to teach online.

Why are 60,000+ students enrolled in my online courses?
1) I teach with passion and purpose! Every course is delivered with my students in mind. We are in the same team. We work until we get results.
2) I'll answer every question that my students ask.
4) Most of my students have already published their Android Apps to Google Play.
5) My courses are project-based. Students learn each concept by working on real-world projects.
► Try enrolling in a course with me and see for yourself ◄